Vancouver is a vibrant city known for its breathtaking scenery, diverse culture, and, of course, its culinary scene. With a wide array of dining options available, it can be challenging to decide where to satisfy your cravings. To help you navigate through the city's food landscape, we have curated a list of the best restaurants in Vancouver. From cozy cafes to upscale dining establishments, this guide will take you on a gastronomic adventure you won't forget.
Exquisite Flavors at Le Petit Bistro
🏠 3711 Delbrook Ave Unit 105, North Vancouver, British Columbia V7N 3Z4 Canada
Located in the heart of Vancouver, Le Petit Bistro is a hidden gem that offers a delightful dining experience. Step into a cozy and intimate atmosphere while savoring traditional French cuisine with a modern twist. From their delectable escargots to their perfectly cooked duck confit, each dish at Le Petit Bistro is a work of art. The impeccable service and attention to detail make this restaurant a favorite among locals and visitors alike.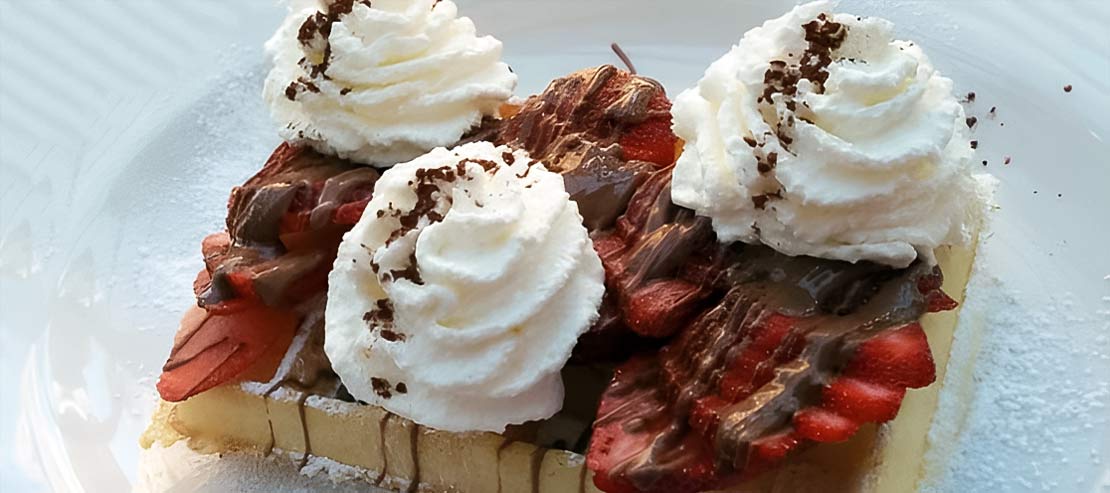 Fresh and Sustainable: The Acorn
🏠 3995 Main St, Vancouver, BC V5V 3P3, Canada
If you're a fan of vegetarian and vegan cuisine, look no further than The Acorn. This renowned restaurant prides itself on its commitment to fresh and sustainable ingredients. The menu features innovative dishes that celebrate the natural flavors of locally sourced produce. Indulge in their famous beet and hazelnut risotto or try their mouthwatering eggplant "bacon" sandwich. The Acorn is a haven for plant-based food lovers and a testament to Vancouver's dedication to sustainable dining.
A Seafood Lover's Paradise: Blue Water Café
🏠 1095 Hamilton St, Vancouver, BC V6B 5T4, Canada
For seafood enthusiasts, the Blue Water Cafe is an absolute must-visit. Situated in the historic Yaletown district, this elegant restaurant offers a tantalizing selection of fresh seafood and impeccable service. Whether you prefer oysters on the half shell, perfectly seared scallops, or succulent lobster, Blue Water Cafe has it all. Pair your meal with a glass of fine wine from their extensive collection, and you're in for an unforgettable dining experience.

Fusion Flavors at Bao Bei Chinese Brasserie
🏠 163 Keefer St, Vancouver, BC V6A 1X4, Canada
Step into a world of culinary fusion at Bao Bei Chinese Brasserie, where traditional Chinese cuisine meets modern innovation. Located in the vibrant Chinatown district of Vancouver, this restaurant takes Chinese flavors to new heights, creating a dining experience that is both familiar and delightfully unexpected.
Bao Bei Chinese Brasserie is a true culinary gem, offering a harmonious blend of flavors and textures that captivate the senses. From the moment you enter, you'll be greeted by an ambiance that effortlessly combines old-world charm with contemporary style. The inviting atmosphere sets the stage for an unforgettable culinary journey.
The menu at Bao Bei Chinese Brasserie is a testament to the creativity and artistry of the culinary team. Drawing inspiration from traditional Chinese dishes, the chefs infuse each plate with modern twists, resulting in an explosion of flavors. Indulge in their renowned pork belly rice bowl, where tender, melt-in-your-mouth pork is accompanied by a medley of aromatic spices and perfectly cooked rice. Or, tantalize your taste buds with their mouthwatering pork dumplings, bursting with savory fillings and served with a tangy dipping sauce.
Farm-to-Table Excellence at Farmer's Apprentice
🏠 1535 W 6th Ave, Vancouver, BC V6J 1R1, Canada
For those seeking a farm-to-table experience, Farmer's Apprentice offers an extraordinary dining adventure. This intimate restaurant focuses on showcasing the best of local, seasonal ingredients. The ever-changing menu reflects the availability of fresh produce and the creativity of the chef. From their flavorful heirloom tomato salad to their perfectly cooked pork tenderloin, each dish at Farmer's Apprentice tells a story of sustainability and passion for culinary craftsmanship.

Delightful Treats at Bella Gelateria
🏠 1001 West Cordova; Vancouver, BC V6C 3L6
No culinary journey in Vancouver would be complete without a stop at Bella Gelateria. This award-winning gelato shop is a paradise for dessert lovers. Step into a world of pure indulgence and let your taste buds dance with joy as you sample their creamy, handcrafted gelato made with the finest ingredients. Bella Gelateria is renowned for its commitment to quality, ensuring that every scoop is a delightful treat.
The gelato offerings at Bella Gelateria are a blend of classic flavors and innovative creations. Traditionalists can savor the rich, nutty goodness of pistachio or revel in the delicate sweetness of stracciatella. Those seeking adventure can explore unique combinations like salted caramel, where the perfect combination of sweet and salty creates a symphony of flavors. For a touch of elegance, indulge in the floral notes of earl grey tea infused gelato.
What sets Bella Gelateria apart is their dedication to the craft of gelato-making. Each batch is carefully prepared with precision and artistry, resulting in a texture that is smooth, creamy, and utterly satisfying. Whether you opt for a single scoop or create a delightful medley of flavors, every bite is a testament to the passion and skill of the gelato artisans at Bella Gelateria.
Heavenly Brunch at Café Medina
🏠 780 Richards St, Vancouver, BC V6B 3A4, Canada
Café Medina is the go-to spot for a heavenly brunch in Vancouver. This bustling café is known for its mouthwatering Belgian waffles and innovative brunch dishes. Whether you prefer a savory option like their Mediterranean-inspired paella or a sweet indulgence like their lavender-infused waffles, Café Medina has it all. Pair your meal with a perfectly brewed cup of coffee, and you'll understand why this café is a local favorite.
Authentic Japanese Cuisine at Miku
🏠 200 Granville St #70, Vancouver, BC V6C 1S4, Canada
Miku is a culinary oasis for lovers of Japanese cuisine. Situated in a stunning waterfront location, this upscale restaurant offers a sophisticated dining experience. Indulge in their famous flame-seared Aburi sushi, where the delicate fish is lightly torched to enhance the flavors. From their melt-in-your-mouth sashimi to their artfully crafted desserts, every bite at Miku is a testament to the precision and elegance of Japanese culinary tradition.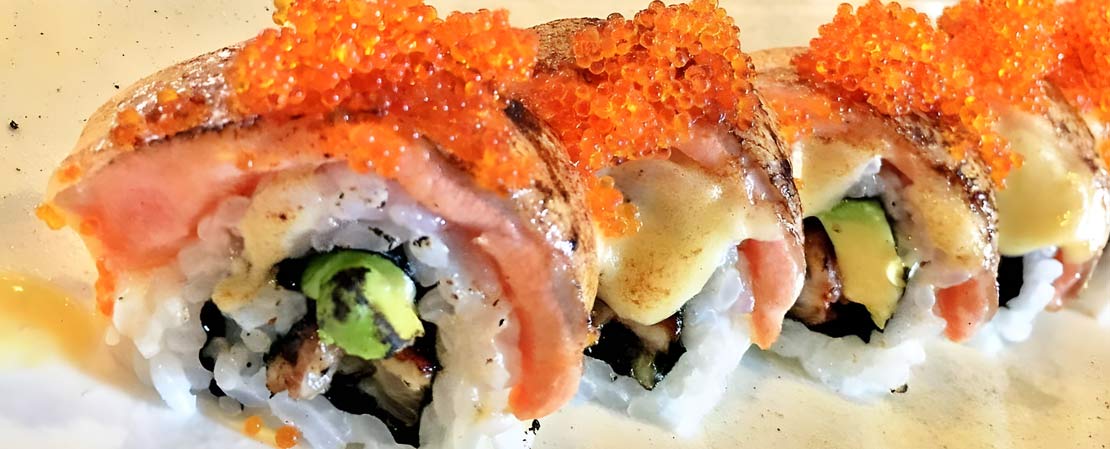 Wildebeest Restaurant [Closed]
Previously located in Vancouver, Wildebeest Restaurant was a beloved dining establishment that has unfortunately closed its doors. The culinary adventure offered by Wildebeest was unparalleled, as evidenced by its carefully crafted Wildebeest menu and the rave Wildebeest reviews it received. Located in the heart of Vancouver, Wildebeest Restaurant was a go-to destination for locals and tourists alike. The vibrant and eclectic atmosphere of the restaurant, adorned with red wildebeest photos and a striking wildebeest head, created a memorable dining experience. Patrons would gather at Wildebeest to indulge in their famous brunch menu, featuring bottomless mimosas and delectable dishes that satisfied every craving. The restaurant also catered to dinner enthusiasts with their diverse dinner menu, especially known for its meat-focused options that made Wildebeest a standout meat restaurant in Vancouver. For special occasions, the restaurant offered private dining options, ensuring an intimate and exclusive experience for guests. Those looking for alternative dining experiences could explore Wildebeest's sister establishments, Brasserie Bistro and Ouest Restaurant, both located in Vancouver as well. Despite its closure, Wildebeest's unique charm and tantalizing menu continue to be remembered as one of Vancouver's hipster restaurants that left an indelible mark on the city's culinary scene.
Wildebeest made a flavor change in June with their new boozy slurpee, the Hastings Sunrise. It featured Blanco Tequila, Watermelon, French & Orange Vermouths. In Gastown, they offered $5 Tequila-watermelon slushies and Parallel 49 Tricycle Radlers. The restaurant, owned by James Iranzad and Josh Pape, was known for its innovative dishes like the oyster 'Blumenthal' and Fraser Valley rabbit. They also introduced a new Mai Tai slushie, available for $12 or $6 during happy hour. Wildebeest's locally-sourced farm-to-table dinner menu and diverse wine selection made it a culinary gem in Vancouver's Gastown. With dishes ranging from avocado on toast to marrow and eggs, Wildebeest provided a memorable dining experience for food enthusiasts in the city.
Vancouver's Culinary Tapestry: A Fusion of Flavors, Cultures, and Innovation
Vancouver's culinary scene is a vibrant mosaic of diverse flavors, cultural influences, and innovative culinary creations. From classic French cuisine to delightful vegetarian delights, the city offers a vast array of dining experiences that cater to every palate. Seafood enthusiasts can indulge in the freshest catch at renowned seafood establishments, while those seeking fusion flavors can explore the exciting world of creative culinary fusions. Farm-to-table experiences bring the best of local, seasonal ingredients to the forefront, while sweet indulgences and heavenly brunches satisfy the most discerning dessert and breakfast lovers. Authentic Japanese dishes transport diners to the heart of Japan's culinary traditions.
The Best Restaurants: Gateways to Gastronomic Delight
The best restaurants in Vancouver are more than just places to satisfy hunger; they are gateways to a world of gastronomic delight. Each dining establishment offers a unique experience, blending flavors, ambiance, and exceptional service to create unforgettable moments. Whether you are looking to embark on a culinary adventure or simply savor the finest dishes, Vancouver's restaurant scene promises to leave you satiated and enchanted.
Explore Vancouver's Food Lover's Paradise
Embark on a culinary adventure and explore the vibrant food scene of Vancouver that makes he city a true paradise for food lovers. Immerse yourself in the rich tapestry of flavors, cultures, and innovation that define the city's culinary landscape. Discover the hidden gems, the acclaimed dining establishments, and the ever-evolving culinary treasures that make Vancouver a destination that tantalizes taste buds and satisfies the hunger for exceptional dining experiences.
Embark on a culinary journey in Vancouver and savor the following:
French Delicacies: Indulge in the exquisite flavors of traditional French cuisine with a modern twist at Le Petit Bistro.
Vegetarian and Vegan Delights: Explore the innovative and sustainable dishes at The Acorn, where locally sourced produce takes center stage.
Freshest Seafood: Experience the ultimate seafood feast at the Blue Water Cafe, where a tantalizing selection of fresh catches awaits.
Fusion Flavors: Immerse yourself in the harmonious blend of traditional Chinese cuisine with a modern touch at Bao Bei Chinese Brasserie.
Sustainable Farm-to-Table Experiences: Dine at Farmer's Apprentice and savor the best of local, seasonal ingredients in ever-changing, chef-inspired creations.
Sweet Indulgences and Heavenly Brunches: Treat yourself to delightful gelato at Bella Gelateria or enjoy a memorable brunch at Café Medina.
Authentic Japanese Cuisine: Discover the precision and elegance of Japanese culinary tradition at Miku, where flame-seared Aburi sushi is a must-try.